A-Level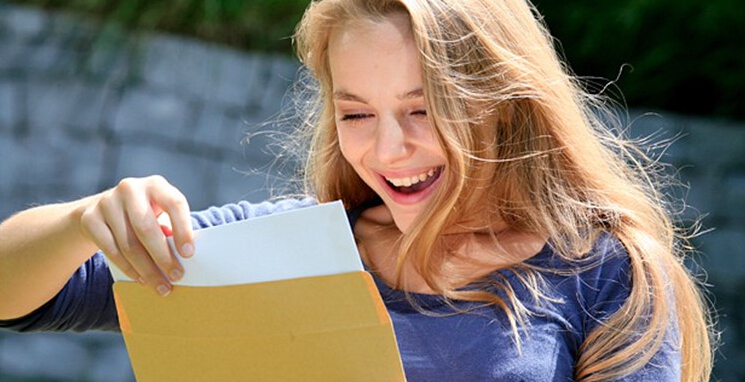 Why A-Level?
These advanced courses provide intensive training in higher-order thinking skills that are essential to college success. Students are able to:
• Study in-depth subject content with practical, application-based work
• Develop independent thinking and self-study skills
• Apply knowledge to both familiar and new contexts
• Analyze and evaluate different types of informational sources
• Make judgements, recommendations and decisions
• Present reasoned explanations and communicate them logically and clearly in English
• Improve overall English-proficiency for academic purposes
• Master the knowledge and competencies needed to be successful in the university setting
Unlike Cambridge A-level, the Edexcel A-level program is more student-focused. Examinations are broken down into units so that students may take smaller tests on smaller pieces of information at a time. This design makes resitting examinations easier because students only need to re-sit those units in which they performed poorly.
Examinations are offered both in January and in May/June. Edexcel also offers ResultsPlus, which gives us a breakdown of student scores in order to see their strengths and weakness. Therefore, we can adjust our instruction to meet students'needs after each testing session.
The Edexcel A-level program provides a variety of subjects, including physics, chemistry, business studies, biology, and more! All courses follow the standardized Edexcel curricula under Pearson. Only qualified, experienced teachers are hired to teach A-Level curricula, and teachers and students will receive ongoing training and support from the Academic Department of Ray International Academy.
For more information about Edexcel International Advanced-Level qualifications, please visit the following website:
http://www.edexcel.com/quals/ial/Pages/default.aspx

Our Company's Approach: What makes our A-level special?
We understand that A-Level coursework is challenging for many Chinese students. We have carefully designed an intensive English-focused program to prepare our students for A-Level study in Year 11 and Year 12. In our centers, we offer a summer study program that provides intensive English study so that our students are more prepared when they commence their academic study. In Year 10, we continue our intensive English courses to build essential language skills in addition to IGCSE (International General Certificate for Secondary Education) courses in all A-Level subjects to provide a smooth transition into A-level study. Therefore, our teachers will have one year to teach students the essential foundations for A-Level study, as well as become familiar with their students' learning styles and individual needs before beginning A-Level courses. We also offer winter and summer camps to help those students who are struggling, as well as help advanced students move ahead.
We promote an active learning classroom in which students learn by applying their ideas and knowledge, evaluating the results, and formulating conclusions, all skills proven to help them perform well on A-level examinations and in future university study. We also provide an individualized approach to instruction. All teachers provide one-on-one or small group tutorial sessions in the evening in order to make sure our students can be successful. During test revision periods, we open our centers on the weekends so that students may receive additional support as they prepare for their exams. Therefore, our services extend beyond the classroom to help each student learn.
More importantly, we are not merely in the business of test preparation. Our aim is to help our students achieve good A-level results but improve their social and personal development. Leadership, teamwork, and communication skills are fundamental to success in today's globalized world. Hence, we promote many extracurricular activities for our centers in order to further develop an English-focused environment and a sense of community between our teachers and students. Our students can apply their scientific skills in internationally recognized science-based competitions, as well as demonstrate their knowledge and English proficiency in speech competitions around China. We also offer extracurricular programs in the Arts and Humanities through the venue of community service, musical performances, and art exhibitions so that our students apply their skills to a variety of contexts. Therefore, our students become well-rounded and are able to succeed in many situations. Furthermore, our teachers will have the unique benefit of teaching the same group of students as these students progress through the A-Level program, for we believe that students benefit from continuity with the same teacher who understands their needs and abilities.
With Ray International Academy A-level, students are destined for academic and personal success!
Mathematics Mission
Our mission is to get our students to be able to use mathematical principles in all aspects of their lives in an English language environment. Our students will be able to interpret and tackle scientific, economic and social problems from a purely mathematical angle. More importantly, they will speak be able to speak, write, and communicate the language of mathematics in English.

Science Mission
Our mission is to provide our students with a holistic view of the principles of chemistry, physics, and biology in an English language environment. Our students will be able to think critically and merge theory and practice through experimentation and application-based learning in order to appreciate the microscopic aspect of the world in which they live.

Economics/Business Studies Mission
Our mission is to enlighten our students in the economic and business world in an English language environment. Our students will be able to understand the importance of business and economics to our society and explain market behavior using economic models. More importantly, they will acquire essential communication skills and vocabulary to pursue such studies in foreign universities.