CAMPUS GOINGS-ON: Can student-run APP Cloud Print take on at SISU?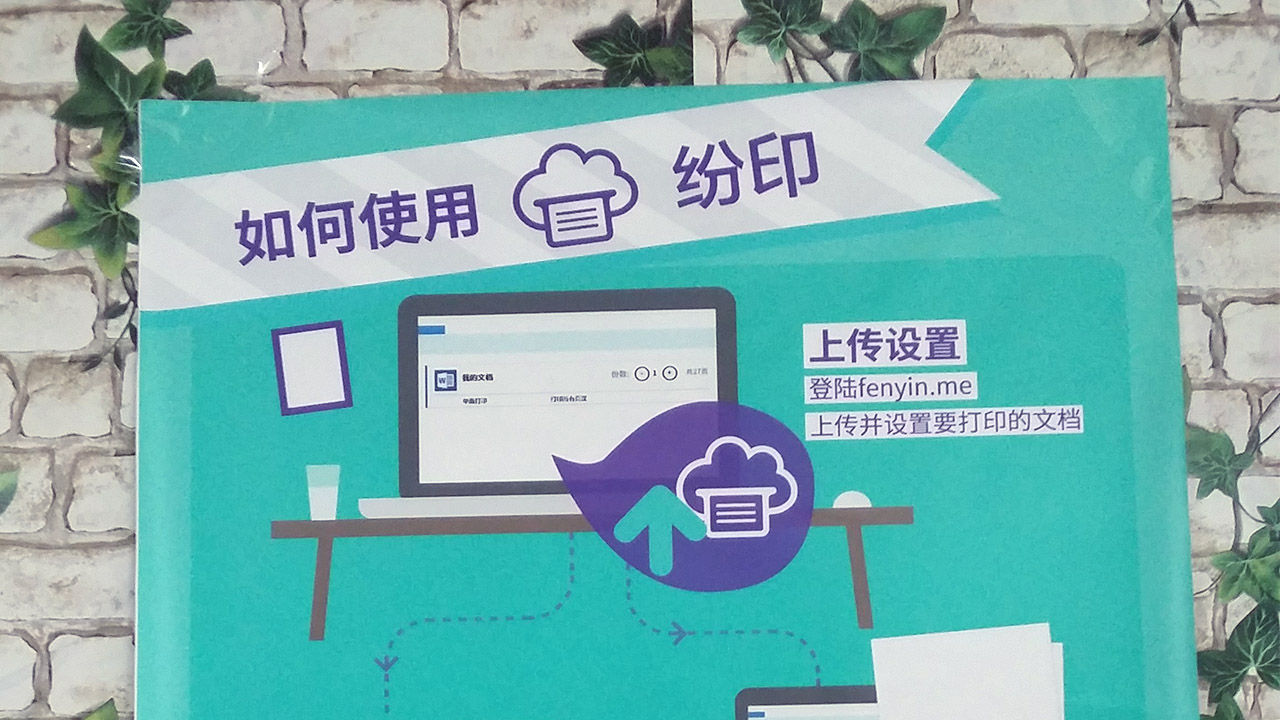 Since this March, all the four print stores in Shanghai International Studies University (SISU)'s Songjiang Campus including one in the students' residential area have launched promotion activities if students download an application named 'Fenyin' on their smartphones.

It is said to be organized by a print company set by three students from Shanghai-based Fudan University last year, as one of the student initiatives in China (Shanghai) Public Training Base for Entrepreneursand now it has spread to other cities of China involving Beijing and Nanjing.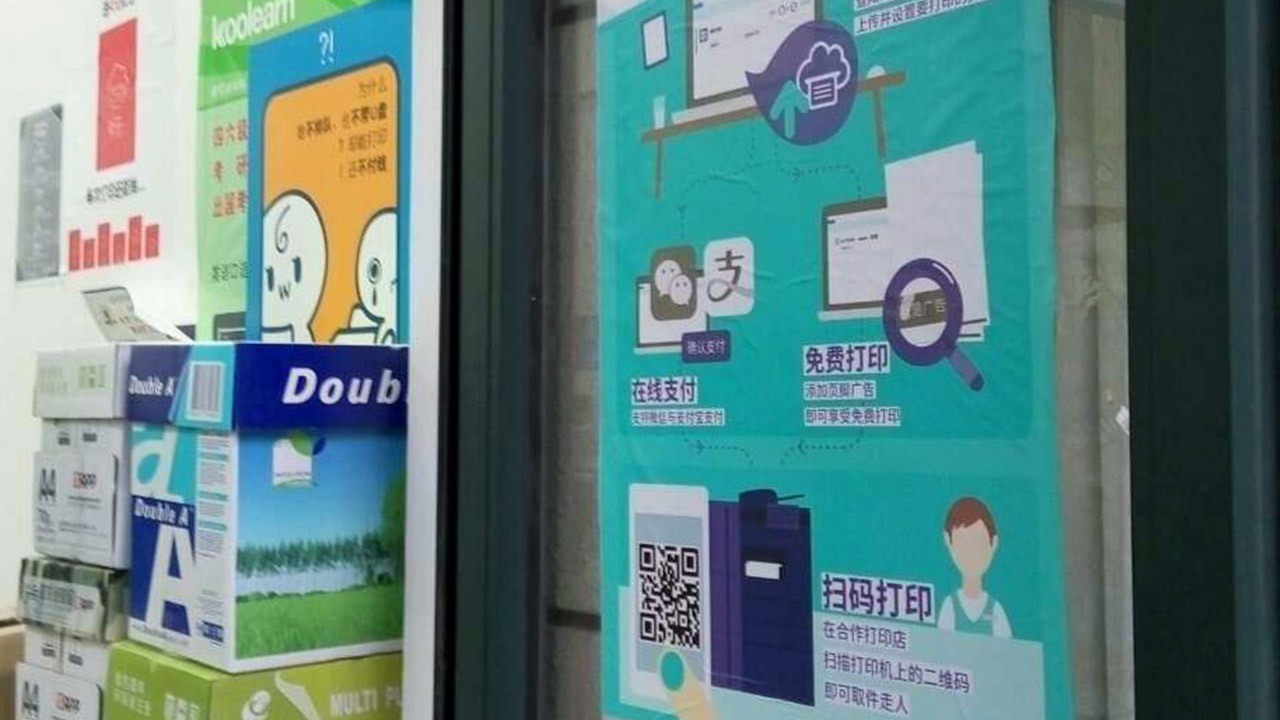 With Fenyin App, a SISU students can pay ¥0.8 per page while ¥1.7 two-page, at a discount at about 30%. And if he sign in for the first time, he will get four-yuan free printout and additional offers like e-hongbaos (virtual red envelope through a popular messaging service WeChat).
Up till now, over 200 students in SISU have become users of Fenyin APP, according to Tu Tingying, one of two students who are in charge of relevant affairs in SISU. She has to connect with the print stores separately at the backdoor of the Sports and Cultural Center and in the students' Hall of Residence.
Tu started to promote the APP in the second half of March through putting on posters and handing out ads. She could earn 17 yuan per hour if she managed to obtain 5 users at once.

"It indeed provides offers," said Tu. She has downloaded one on her own phones. She scans QR Code to order certain printer to work.

However, the popularity of 'Fenyin' doesn't last for a long time. From Tu, around 200 students in SISU have downloaded the APP, which is far away from their expectation. "The technology is the major problem," said Tu. There are many substantial technical problems, which impede its whole development greatly. "These problems also influence our confidence in promotion," she said.

Besides, the difficulty in promotion is another reason. It's not easy for 'Fenyin' to hire students to do the promotion works, and many former students have quit their jobs one by one, though the promotion tasks have been much easier—5 people to register for the account—with 17 yuan per hour. According to Tu, she only did the promotion work in the last two weeks of March and didn't continue it in April.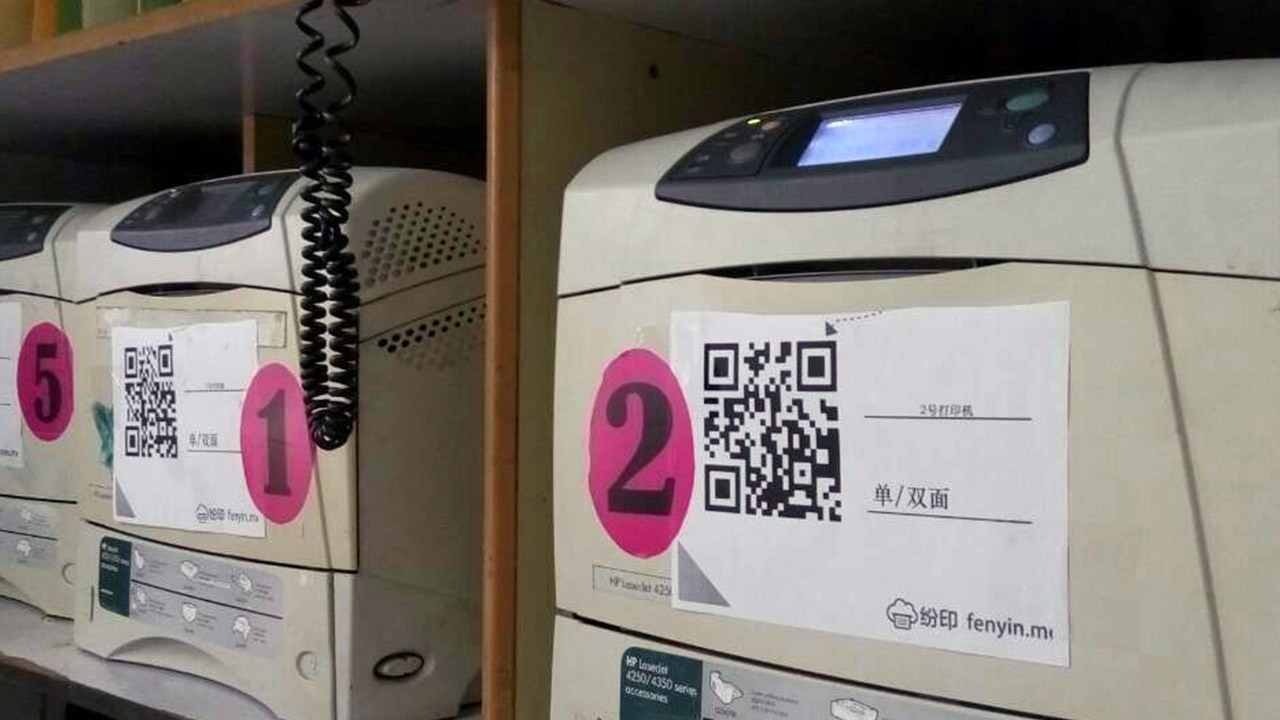 "The communication, what's more, between the department of custom service and technology is not as smooth as it should be, which also increase the difficulty of our works," Tu said.

Before, putting up posters in print stores, recommending the APP to students in campus or dormitories are the main methods of Tu's promotion. "It's quite useful if you go to students' dormitories, as many will be persuaded to download the APP immediately. But it's too tiring and time-wasting. Now I can't find anyone to go with me," Tu said.

'Fenyin' is planning to cooperate with the Student's Union and some student societies and clubs in SISU. For one thing, they can print their documents and materials by using our APP, and also do publicity by patronizing the activities in campus.